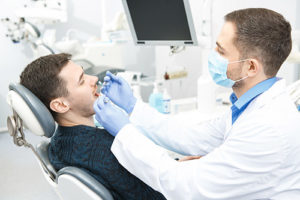 Lovett Dental Pasadena offers specialty dental services providing a wide range of dental care that goes deep into some of the most severe medical issues. If you are experiencing tooth decay problems, damaged teeth, gum disease, or other dental problems, we can correct the problem and restore your teeth.
Our dental specialist services are designed to provide the highest level of care while at our dental office. At Lovett Dental Pasadena, you will find a warm environment and friendly staff. We use the most advanced methods and equipment to ensure that you are 100% satisfied with the results of our dental treatment. If you are looking for orthodontic services in Houston, choose Lovett Dental Pasadena for outstanding dental care.
Specialty Dental Services at Lovett Dental Pasadena
When you visit our clinic for the first time, one of our board-certified specialty dentists will meet with you for a free consultation. At Lovett Dental Pasadena, our dental specialist services provide a range of options so you can see which are the right ones for you.
Dental Implants
A dental implant is a titanium post that we insert into the jawbone. Once we place the dental implant, we then put a crown or replacement tooth on the post. Dental implants are a more permanent, sturdy solution to filling in gaps. If you have healthy gums and a jawbone in good condition, you may want to consider dental implants to repair decayed teeth.
At Lovett Dental Pasadena, our dental specialist services also help the prevention, diagnosis, and treatment of periodontal disease. If you have severe gum disease, we offer a wide range of treatments such as scaling, root planing, and tissue removal. Our specialty dentists also use surgical procedures to treat the worst cases.
Root Canal Work
We excel in all aspects of endodontic therapy. Pain diagnosis and treatment, root canal work, endodontic surgery, traumatic dental injuries, cracked teeth, and pulp therapy are just a few of our operative procedures. If you have mild to severe problems in the root area, we find the right treatment and restore or replace your root system.
Children's Dentistry
You should consider starting your child with a Lovett Dental Pasadena specialty dentist by age one or within six months after the first tooth appears. We provide ongoing care for children through their childhood and adolescent years. We schedule routine checkups, address dental issues, and take corrective measures to ensure your child's teeth grow as they should.
Orthodontics
Is it time for your child to get dental braces? We offer dental specialist services at Lovett Dental Pasadena, including traditional metal braces and transparent ceramic braces. Braces can prevent your child's teeth from growing crooked. Once your child has the braces taken off, they will love how they look. Braces can correct your child's teeth for life.
Sedation & Dental Anxiety
Going to the dentist can be scary. Sedation is one of our specialty dental services that help clients get through a session. We offer a variety of methods to help you stay relaxed while we work on your teeth. Sedation is an excellent option if you have sensitive teeth, a low pain threshold, a bad gag reflex, or an uncontrollable fear of medical procedures.
Each of our dental specialties is designed to improve the performance of your teeth and preserve your vibrant smile. You can meet with your Lovett Dental Pasadena dental hygienist to determine which treatment is best for you.
Schedule an Oral Exam at Lovett Dental Pasadena Today
No matter your dental needs, our Lovett Dental Pasadena team is ready to provide you with top professional care. In addition to the specialty services mentioned above, we also offer:
At Lovett Dental Pasadena, we proudly offer extensive specialty dental services. Find out more about your treatment options by contacting us online or calling us at 281-998-8800.