When it comes to staying healthy, you must consider your oral health. From brushing your teeth regularly to fixing cavities and other dental issues, these are all very important in your everyday life. If you're searching for a reliable dentist, Lovett Dental Pasadena has you covered. We're happy to be a family dentistry that can provide impeccable services for your dental needs. We offer general dentistry services, cosmetic care, specialty services, and so much more.
Dependable Family Dentistry Services
When you're searching for family dentistry you can trust, you can't just choose anyone; you deserve to work with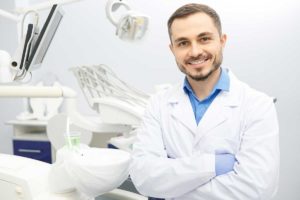 professionals who are well-versed in the industry. Here at Lovett Dental Pasadena, we are happy to employ some of the industry's best dental experts. That being said, you can count on us to provide top-notch dental care at every turn.
Take a look at the top-of-the-line services we carry at our family dentistry office:
General Dentistry
Here at Lovett Dental Pasadena, we care deeply about your dental needs. No matter what general dentistry service you need, we have you covered. Our experts have years of experience in the industry, and we can take care of any general dentistry solution in no time.
Some of the general dentistry services we offer include:
Root canals
Dental crowns and bridges
Being family dentistry, we are happy to provide these amazing services for everyone in your family. From your kids to your grandma, we have what you need.
Cosmetic Dentistry
Our team at Lovett Dental Pasadena is proud to also carry a wide variety of cosmetic dental solutions. Whether you need teeth whitening services or braces, we have the services you can trust. We are also able to provide veneers or dental bonding, depending on your needs. As every patient is different, our team takes the time to understand your situation. Then we find the best-suited treatments for you. Experience a great-looking smile with the help of our cosmetic dental services today.
Pediatric Dentistry
Unfortunately, dental problems can occur at any age. But aside from dental issues, routine cleanings and preventive services should be done throughout your entire life; and that includes young children. Luckily, Lovett Dental Pasadena provides some of the best pediatric services in the state of Texas. We employ pediatric dental professionals who understand how to provide care for these young patients.
Specialty Services
Sometimes, dental patients need more than the regular dental services we all know so well. Because no two patients are exactly alike, we work with each and every patient to clearly understand their needs to find the perfect treatments for them.
Here are some of the specialty services we offer at our family dentistry:
Sedation services
Ridge augmentation
Root canals
Orthodontics
Our team is very experienced in the industry, and we can handle a wide variety of specialty needs. If you have any questions about our specialty offerings, feel free to give us a call.
Benefits of Family Dentistry Services
There are benefits for the whole family when they become Lovett Dental Pasadena patients. Some of these benefits include:
A single location – Driving all over the city and dealing with traffic is something every parent would happily avoid if at all possible. Lovett Dental Pasadena provides many dental services under one roof, so there's no need to drive to multiple dental appointments.
Sustained support – As your children grow, our dental team will educate them about proper oral hygiene. Also, your children will build trust with our team as they come back for appointments.
Dental history – Your family's dental records are on file at Lovett Dental Pasadena, so our team is always prepared to meet your dental needs. Our team of experts can also identify potential genetic dental issues easily so that they can be treated before they become problems.
Let Lovett Dental Pasadena Become Your Family's Dentists
If you want to work with the most trusted and caring family dentistry professionals in Texas, then look no further than Lovett Dental Pasadena. Our team is experienced and friendly. We'll make you feel comfortable and confident from the first moment you talk to us. Our family dental services care comprehensive making us the one place that can provide dental care to everyone in your family, from the youngest to the most mature. Contact us today at 281-998-8800 to work with some of the most reliable dental professionals in the area.