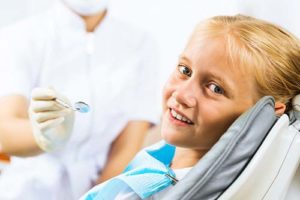 Going to the dentist once every six months is a good rule. However, that type of preventative dental care isn't enough to keep your smile healthy long term. Preventative dentistry, a service we offer at Lovett Dental Pasadena in Texas, can provide a higher level of care to you, minimizing the risks to your smile. Consider all of the preventative dentistry services we can offer, how they can improve your smile, and what you can expect from working with us.
What Is Preventive Dentistry?
Designed to improve your overall dental health while also minimizing long-term damage to your teeth, preventative dentistry is one of the most important investments you can make. These are services that are designed to minimize the onset of more challenging oral problems down the road. You'll find that this type of dentistry creates opportunities to avoid bigger problems later.
What Are the Preventative Dentistry Services Available?
Many of the dental services we offer could fall under preventative dental care. However, there are some key services that we often recommend because of how effective they can be for minimizing risks to your oral health.
Fluoride Treatments: This type of treatment works to increase the strength and overall health of your teeth. Fluoride is a vital mineral. Most people have access to it in water supplies, but for those at risk for early tooth decay, added treatments may be beneficial.
Dental Sealants: Protecting your teeth from bacteria is one of the most critical investments you can make. Sealants do that by protecting the top and at-risk areas of the tooth with a clear seal. This locks out most of the bacteria and limits infections, cavities, and decay from occurring.
Deep Cleaning: Some of our patients will see us recommend a deep cleaning for their teeth, especially if they have the early signs of gum disease developing. Deep cleaning removes a lot of the plaque buildup that forms along the baseline of the gums, which over time causes gum and tooth loss.
What Are the Benefits of Preventative Dental Care?
There are many reasons to invest in these services. Some of the reasons you will benefit from preventative dental care include:
Reducing the risk for early tooth decay
Keeping your smile beautiful longer
Reducing the risk of painful infections and disease over time
Improving your ability to keep your natural teeth lower
Lowering the long-term overall cost of dental care in many cases
We encourage you to turn to our preventative dentistry services when you want to improve your smile, but also when you want to protect it from damage to come.
How Can You Get Preventative Dentistry Services Like This?
When you schedule a consultation with our Lovett Dental Pasadena team, we'll provide you with a full exam and X-rays. We'll then provide insight into what may work best for you. We first want to ensure any concerns are taken care of properly before you invest in preventative dental care. Some of the work that may need to be done first includes:
General teeth cleaning
Treatment of cavities with cleanings
Root canal treatments
Periodontal disease treatment
Tooth extractions for damaged teeth
Remember, too, that we offer treatment options for most needs. That includes orthodontics, oral surgeons, and periodontal treatment. You may also benefit from working with our pediatric dentist for all preventative dentistry needs for children.
Find the Preventative Dentistry You Need at Lovett Dental Pasadena
Preventative dentistry is one of the many types of dental care we offer at Lovett Dental Pasadena in Texas. When you turn to our preventative dental care, expect exceptional support, and a compassionate team. Learn more about the preventative dentistry services we offer by giving our team a call today at 281-998-8800.