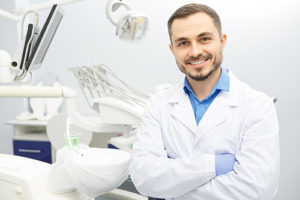 Here's everything you need to know about Lovett Dental Pasadena. We are a full-service licensed dental practice committed to helping you preserve the function and appearance of your teeth. Our board-certified dentists and specialists provide a wide range of treatment that covers all dental conditions.
Whether you need essential teeth cleaning or more extensive surgical work, we help you with all your dental needs. To find out more about Lovett Dental Pasadena, contact us to schedule an appointment. Remember, the sooner you take care of any dental issues, the easier it will be to correct them.
Learn More About Lovett Dental in Pasadena
Both our Pasadena, TX dentistry offices and Houston, TX dentistry offices provide dental work such as:
The best way to take care of your teeth is to schedule general dentistry work at least once a year. Our board-certified specialists, based out of our Pasadena, TX dentistry offices can perform teeth cleaning to keep your smile in excellent shape. We remove tartar and plaque from your teeth and polish them to restore their shine.
We also offer diagnostic x-rays, oral cancer screenings, gum disease evaluations, tooth decay exams, and existing restoration checkups at our Houston, TX dentistry offices. By taking preventative measures, you can prevent severe conditions from developing on your teeth and gum line.
Learn About Lovett Dental Pasadena's Specialty Dental Services
One of the things about Lovett Dental Pasadena that distinguishes us is our areas of expertise. We provide specialized services that address common tooth problems as well as the most severe dental issues. Our work includes:
Root canal work
Extractions
Our dental services improve comfort, functionality, health, and the overall appearance of your teeth from top to bottom.
Start Your Dental Treatment with a Free Dental Consultation
Lovett Dental offers free consultations with your first visit to our Pasadena, TX dentistry clinic. When you arrive, our friendly staff will welcome you. We will review the details of your dental records and the previous work you've had done.
A specialist will meet with you to go over your current condition. You can share what type of dental work you need, and we will advise you of your options. We can provide a complete diagnosis of your condition and recommend what route to take. Our goal is to provide the right treatment that produces long-term, cost-saving results.
Children's Dentistry
One of the things that families love about Lovett Dental Pasadena is that we offer children's dentistry. This dental practice makes the transition from baby teeth to adult teeth smooth for your child. We do this by promoting healthy habits while they are young. We also perform ongoing oral exams and cleanings. If the time comes that your child needs braces, we can fit them with a set that will help maintain proper growth.
We create a fun and memorable experience when your child visits our Houston, TX dentistry clinic. We do what we can to minimize the fear and pain often associated with dental visits. Our dental specialists have years of experience working with young clients.
We Offer Emergency Dental Work
At Lovett Dental, walk-ins are welcome. We offer emergency dental work when you need it the most. Call us in advance and let us know you are on your way. We will do our best to get you in as soon as possible for dental work.
Whether you are suffering from an injury or have chronic tooth pain, we can assist you at our Houston, TX dentistry offices.
Call Today and Schedule Dental Work
To find out more about Lovett Dental Pasadena, contact us online or call us today at 281-998-8800. Feel free to schedule an appointment and ask us any questions. We are here to help you with all of your dental needs.