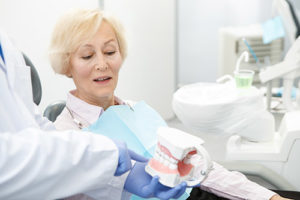 Lovett Dental Pasadena offers general dentistry. We evaluate and diagnose your current condition while treating medical issues and preventing further problems. With the right care, our board-certified dentists will preserve the function and appearance of your teeth.
We bring years of medical expertise, coupled with advanced methods and technology, to give you exceptional service. There is no dental problem at Lovett Dental Pasadena, too small or too large for us to handle. Contact us today at 281-998-8800 to schedule a free consultation for an oral exam.
General Dentistry at Lovett Dental Pasadena
Our general dentistry has everything you need to restore the look and function of your teeth. Some of the services we offer include:
Tooth-colored composite fillings
Root canals
Extractions
We also offer more advanced services such as crowns and bridges, dentures, dental implants, and nightguards.
What Type of Dental Work Do You Need?
Our general dentistry offers an array of work that is suited to meet all of your needs. Services vital to your continued teeth health include:
Preventative Dental Services: General dentistry can help you maintain good oral health by preventing common dental problems from arising. Preventative services include regular exams, diagnostic services, and professional teeth cleaning. We can also give you advice on how to take care of your teeth at home.
Restorative Dental Services: Our general dentistry addresses issues as they arise to keep them from getting worse. We perform services such as treating tooth decay or periodontal disease. We also treat damaged or knocked-out teeth. If you need crowns, bridgework, or dentures, our doctors can custom-fit any device to restore your teeth fully.
Cosmetic Dental Services: Would you like to improve the look of your teeth? We offer cosmetic dental services such as teeth whitening, cosmetic bonding, and veneers. We can give your mouth a total makeover with comprehensive cosmetic services.
Oral Health Services: As we provide general dentistry, our goal is to promote health and wellness by keeping your teeth clean and in excellent condition. If we identify problems that can affect your well-being, we will share them with you and discuss treatment options. Ask us about nutritional advice, how to stop smoking, and general health and wellness information.
How Often Should You Schedule an Oral Exam?
Ideally, you should schedule an oral exam or teeth cleaning every six months. Additionally, you should visit a general dentist if you have any concerns about your teeth. When you schedule an oral exam at Lovett Dental Pasadena, we will perform a full assessment of your mouth and teeth.
If we identify any problems, we will inform you. The sooner we can take care of any dental issues, the easier they will be to fix. Our goal is always to deliver long-term results that maximize the health of your teeth.
We offer diagnostic x-rays, oral cancer screenings, gum disease evaluation, tooth decay exam, and checkups on any existing dental work, including taking a look at things such as your fillings, crowns, bridges, dentures, and braces.
Schedule a Free Consultation at Lovett Dental Pasadena
Has it been a while since you have been to the dentist? Now is the time to schedule an oral exam. We make it easy by offering a free consultation. Contact Lovett Dental Pasadena to learn more about our general dentistry and schedule an oral exam. We will meet with you to discuss your treatment options and answer your questions. Call us at 281-998-8800 to get started. Here at Lovett Dental Pasadena, we want to help you with all your dental needs.